About Oli Kambeitz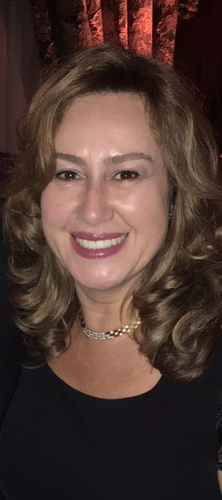 Oli Kambeitz is a native of southern Brazil. She was raised on a rural farm by her mother. It was a hard life for a young girl. Her father had died before she was born. She worked before and after school tending to the animals and working the fields. Yet, she felt a sense of freedom, living in wide, open spaces surrounded by the beauty of nature. She enjoyed riding horses, fishing, driving a tractor or sitting by a waterfall. Her upbringing shaped her life and gave her strength. As a teenager, Oli moved to Curitiba (the capital of the state of Parana in Brazil), to attend secondary school and college. After completing her education, she started a family and a career in the corporate world. In 2001, Oli emigrated to the USA with her two young sons. She currently lives in Greenwich, CT.
Oli has a love for art and has visited art museums in Italy, France, Germany, Cuba, Canada and across the USA. A few years ago, almost by accident, she was introduced by a friend to art classes at the Greenwich Art Society. She was lucky enough to meet a teacher that enabled her to discover artistic skills she never knew she had. Her mentor refused to believe that Oli had never painted before, but it was true. Oli also studied at the NY Academy of Art and the Southern Vermont Art Center. Her enthusiasm and confidence blossomed and her artwork flourished.
Oli's paintings have been recognized and awarded at shows put on at the Greenwich Art Society. A curator from the Museum of Modern Art in NYC granted her a prestigious award at the Annual Members' Bendheim show in Greenwich, CT. Subsequent to these accomplishments she has been commissioned for numerous paintings. Oli is a member of the Greenwich Art Society and the Southern Vermont Art Center.
Oli's love and appreciation for nature is demonstrated in her art which displays rich, vibrant colors and complex textures creating both a peaceful and exuberant feeling. Oli's greatest satisfaction comes from bringing a sense of joy, love and wonderment to her viewers. She strives to put her heart and feelings into her work.